Bankruptcy Attorneys Valdosta GA
The reasons for filing for personal bankruptcy vary amongst individuals but the laws and policies surrounding bankruptcy remain the same. Hiring a bankruptcy attorney will ensure that an individual files the claim properly, protects their assets during this financial crisis, and gets on the right financial path all whilst remaining in-check with bankruptcy law and policy. Here you'll find additional information on bankruptcy as well as local attorneys and providers that may help you with your financial decisions.
---
David Eugene Mullis
1102 WILLIAMS ST
VALDOSTA, GA
Specialties
Business, Bankruptcy, Chapter 7, Real Estate, Criminal Defense
Education
Walter F. George School of Law, Mercer University, Macon, Georgia,University of Florida, Fredric G.
State Licensing
Georgia


Matthew R. Lawrence
(229) 242-2520
801 Northwood Park Drive, P.O. Box 3007
Valdosta, GA
Richard L. Coleman
(229) 242-7562
910 North Patterson Street, P.O. Box 5437
Valdosta, GA
Sarah Robinson Borders
1180 PEACHTREE ST NE
ATLANTA, GA
Specialties
Bankruptcy, Financial Markets And Services
Education
Louisiana State University, Baton Rouge,University of Virginia
State Licensing
Georgia


William Rhymer
1036-B IRIS DR. PO BOX 81028
CONYERS, GA
Specialties
Bankruptcy, Debt Collection, Debt Settlement, Chapter 7
Education
Woodrow Wilson College of Law,University of West Georgia
State Licensing
Georgia


Total Bankruptcy has a participating attorney in VALDOSTA
(866) 525-2557
1003 N. Patterson Street
VALDOSTA, GA
Description
Take control of your finances today! We have an extensive nationwide network of local, sponsoring bankrupcty attorneys. Call to discuss your options for stopping creditor harassment. We also have information on filing for chapter 7 and chapter 13 bankruptcy. Personal bankruptcy may be an option for you. Call today!
Phone Hours
SUN - SAT 12:00AM - 12:00AM


Gary L. Moser
(229) 244-1527
1706 North Patterson Street, P.O. Box 1451
Valdosta, GA
Barry R. Chapman
(229) 245-9602
504 North Patterson Street
Valdosta, GA
John Mitchell Merritt
ONE OVERTON PARK 3625 CUMBERLAND BLVD SE STE 380
ATLANTA, GA
Specialties
Business, Commercial, Bankruptcy, Debt Agreements
Education
Georgia State University College of Law,Hampden-Sydney College
State Licensing
Georgia


Adrian Kaspar Pritchett
(706) 546-7131
PO BOX 49715
ATHENS, GA
Specialties
Bankruptcy, Divorce, Child Support, Child Custody, Lawsuits & Disputes, Uncontested Divorce
Education
University of Georgia
State Licensing
Georgia


Should I declare bankruptcy?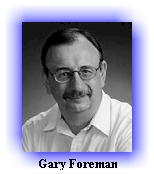 Gary,
My husband and I got married quite young, made some unwise financial decisions and ended up in debt (some credit card, some personal loans) with a grand total of $24,000. My husband has worked very hard over the years, sometimes 3 jobs at a time, trying to make ends meet. We have gone through credit counseling and a consumer proposal. We are the parents of 3 young children and have had to choose between paying our bills, so we wouldn't go bankrupt, or buying groceries.
After many years of trying, we feel that we have no other choice but to file for bankruptcy. We honestly would like to do anything else, but we feel that this is our only alternative.
Exhausted in Sudbury

According to the U.S. Federal Reserve, the typical filer has about 1.5 times their annual salary in short-term, high interest debts (like credit cards and personal loans). About 2/3 of the those filing say that they have lost a job and about 1/2 have faced a serious health problem.
Canadian and U.S. bankruptcy law are fairly similar. There's a national law that authorizes bankruptcy and then state or provincial law determines things like what property you can keep through a bankruptcy.
Basically, a bankruptcy discharges certain debts and says that the creditor is no longer entitled to repayment. The purpose is to allow the debtor to get a fresh start and creditors to get an equitable distribution of any assets.
Just because debts are eliminated doesn't mean that the slate is wiped completely clean. Debts discharged in bankruptcy will appear in your credit history. In Canada they will remain for 6 years. In the U.S. the bankruptcy will appear for 10 years.
There are also some debts that a bankruptcy won't eliminate. In both the U.S. and Canada back taxes, alimony, child support, and student loans are not discharged. Canadian student loans can be discharged 10 years after graduation.
OK, now let's look at Exhausted's question. When is it time to throw in the towel and file for bankruptcy?
Exhausted is correct. Bankruptcy should only be used when the other alternatives have failed. When minimum monthly bills are more than the family can pay, the first step is to contact the creditors and ask for a payment plan. If that doesn't provide enough breathing room, it's time to contact a qualified credit counseling agency. They can negotiate the interest rates down.
Neither of those steps will reduce the amount owed. It will only cut interest rates and create a more livable payment plan.
Sometimes, that's not enough. If a credit counselor can't work out a plan to pay off your debts in less than five years, then it's time to consider something more drastic.
In Canada a debtor can file a 'consumer proposal'. It brings in a trustee and asks for a reduction of the amount owed and/or the interest rates charged. The debtor makes payments per the plan. At the end of the plan remaining debts are discharged. Credi...
Click here to read the rest of this article from DebtSmart.com
Your Consumer Rights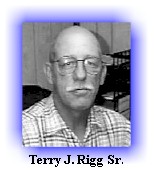 If you have ever fallen behind on your debts you already know that dealing with your creditors can be a hassle. Sometimes it can be downright humiliating. It doesn't have to be that way.
With millions of people experiencing financial problems it is absolutely necessary for everyone to know and understand their rights as a consumer.
Federal law requires that you receive fair and equal treatment from businesses issuing credit. This law applies when they evaluate your applications for credit, insurance, employment, and even leases.
The one area where I receive the most complaints are from individuals that are being harassed by debt collectors. These complaints range from debt collectors contacting their work and family members to being called names. All of these are a direct violation of the Fair Debt Collection Practices Act (FDCPA). This article spells out exactly what your rights are as a consumer.

I have copied some areas of this article directly from the Federal Trade Commission's web site to ensure that the information is explained exactly as the law applies. These areas are identified.
The FDCPA lists the following guidelines that must be followed by all debt collectors:
(Copied from the Federal Trade Commission web site)
| | |
| --- | --- |
| | Debt collectors may contact you only between 8 a.m. and 9 p.m. |
| | Debt collectors may not contact you at work if they know your employer disapproves. |
| | Debt collectors may not harass, oppress, or abuse you. |
| | Debt collectors may not lie when collecting debts, such as falsely implying that you have committed a crime. |
| | Debt collectors must identify themselves to you on the phone.  |
| | Debt collectors must stop contacting you if you ask them to in writing. |
It also prohibits debt collectors from engaging in unfair, deceptive, or abusive practices while collecting these debts. 
It is very important to keep a record of any contact you make with your creditors especially when there is a dispute or misunderstanding regarding your account. You should list the name and address of the company, date and time of the call, the name of the person you spoke with and the content of the call. I have developed a form that can be used for this purpose. 
Another important aspect of your consumer rights is Credit Reporting. Derogatory information in your Credit Report can have serious consequences. It is ultimately your responsibility to ensure that the information in your credit report is accurate and up to date.
There are numerous companies that offer "Free Credit Reports", however, you are obligated to sign up for their "Debt Monitoring Service" which usually costs about $80. You will receive a free credit report and if you cancel your monitoring service within 30 days it will cost you nothing. Your best bet is to order your credit report directly from a Credit Reporting Agency. It will only...
Click here to read the rest of this article from DebtSmart.com