Credit Card Application Services Hollister CA
Local resource for credit card application services in Hollister. Includes detailed information on local businesses that provide access to credit card processing, credit cards, banking services, financial consultants, loan lenders, and consumer financial services, as well as advice and content on finding credit card providers.
---
Wells Fargo - Hollister
831-637-7452
1700 Airline Hwy
Hollister, CA
Bank of America - Hollister
831.636.0416
320 San Benito St
Hollister, CA
Chase Bank
(831) 637-1694
494 Tres Pinos Rd
Hollister, CA
Union Bank
408-842-6416
805 First St
Gilroy, CA
Wells Fargo - First & Wren
408-847-0965
777 1St St
Gilroy, CA
Union Bank
831-637-5318
1730 Airline Highway
Hollister, CA
Wells Fargo - San Benito & 6Th
831-637-5551
575 San Benito St
Hollister, CA
Bank of America - Gilroy
800.237.8052
7825 Monterey St
Gilroy, CA
US Bank - Gilroy Safeway Office
(408) 842-5364
905 1st St
Gilroy, CA
Chase Bank
(408) 842-3181
1177 1st St
Gilroy, CA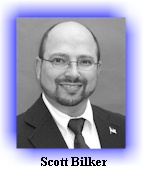 Scott,
How often can you apply for credit cards? Does it look bad on your credit report if you apply for many credit cards? My husband and I have 5 credit cards. Our credit rating is good, so most of our interest on our cards are between 5 and 7%. We owe $19,000 and I am currently emptying one of our cards so that we can transfer the entire $19,000 using their 2.99% life-of-the balance rate.
Thanks to your many tips in your newsletter!
Maria
Maria,
Thanks for writing and thanks for reading DebtSmart!

You can apply for credit cards as much as you like! It's true that there can be a short-term negative impact on your score but it's quite negligible.
I have 80+ credit cards and my FICO score is 804 and I apply for new credit at least a few times each year. If having too many credit cards, and applying for new credit, can hurt your score, then I don't see any proof of that in my records.
Getting new lines of credit may actually help your credit score.
How you ask?
By increasing your credit lines, you decrease the ratio of debt to available credit. Imagine that you're maxed out at $5,000 in debt on one credit card. You have 100% of your credit line used. If you get another, new, $5,000 line of credit, you now have $10,000 of total credit and you're only using 50%. So, in this case, your debt ratio was cut in half!
Keep up the great work transferring your balances to lower rates. That's the way to save mon...
Click here to read the rest of this article from DebtSmart.com
Credit and Your Consumer Rights A good credit rat...