Credit Counselors Detroit MI
This page provides relevant content and local businesses that can help with your search for information on Credit Counselors. You will find informative articles about Credit Counselors, including "Choosing a debt counselor by Scott Bilker". Below you will also find local businesses that may provide the products or services you are looking for. Please scroll down to find the local resources in Detroit, MI that can help answer your questions about Credit Counselors.
---
Advantage Legal Services PC
(800) 964-4240
65 Cadillac Square, Suite 2201
Detroit, MI
Ernst Law Firm, PLC
(313) 965-5555
645 Griswold, Suite 4100
Detroit, MI
Office of Chapter 13
(313) 962-8630
719 Griswold St
Detroit, MI
Bankruptcy Counselor
(800) 424-4241
211 W Fort St
Detroit, MI
Charles Skupin & Joseph Lucas
(800) 771-4811
155 W Congress
Detroit, MI
Centralized Solutions
(313) 965-5558
1249 Washington Blvd
Detroit, MI
Detroit Bankruptcy Lawyers
(313) 962-4656
645 Griswold St
Detroit, MI
Detroit Credit Card Debt Consolidation
(313) 769-4440
535 Griswold St
Detroit, MI
Walter Metzen-Attorney
(313) 879-0875
Penobscot Bldg Suite 3156
Detroit, MI
Detroit Credit Card Debt Consolidation
(313) 769-4440
535 Griswold St
Detroit, MI
Choosing a debt counselor by Scott Bilker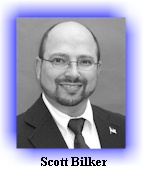 Scott,
I am interested in finding out about credit counseling...an overview of what it entails and how to choose a person or organization. Questions to ask and what to look for. I need outside, ongoing help with changing my habits in regard to money. Your help is much appreciated.
Heather
Heather,
Choosing a to use credit counselor is serious decision. I always recommend self-help, however, I do understand that this course may not be possible for everyone. My feeling is that even if you are successful with credit counseling you will be left with your finances to deal with on your own.

It is true that there are some good credit counseling services, but it's also true that many can be trouble! They may be able to get better rates from your creditors, but not always. If you decide to use credit counseling you have to monitor them frequently to make sure that they're doing their job. (See Chris Peruzzi vs. the Debt Counselors .) 
Red Flags
1)
Upfront payments and high fees. Costs of more than $50 per month. Of course, it's fine to pay fees for counseling IF they can get results that exceed their costs! 
2)
Be sure that "voluntary" fees are really just that. 
3)
Hard sell. If they're reading from a script and aggressively pushing counseling. 
4)
No written plan. Your counselor should create a detailed plan for your approval prior to starting their services.
Finding a good counselor 
1)
Check with the Better Business Bureau .
2)
Ask for references. 
3)
Remember that "non-profit" status does not guarantee quality service. And I, as well as the IRS, question many of these companies so called "non-profit" status. 
4)
Ask about privacy. Make sure your information isn't sold or distributed to anyone. 
5)
Shop around. Talk to 2 or 3 agencies before signing up. 
6)
Don't sign up until you know that the counselor has contacted all your creditors and what the deal will be when the counselor is working with them. This should all be in writing. 
7)
Ask about how credit counseling affects your credit report or score. Some creditors do disclose to credit reporting agencies information about a customer's participation in a debt management plan, this won't necessarily have a nega...
Click here to read the rest of this article from DebtSmart.com