Credit Insurance Salt Lake City UT
This page provides relevant content and local businesses that can help with your search for information on Credit Insurance. You will find informative articles about Credit Insurance, including "Credit Card Protection Insurance- Should You Get It? by Rebecca Lindsey". Below you will also find local businesses that may provide the products or services you are looking for. Please scroll down to find the local resources in Salt Lake City, UT that can help answer your questions about Credit Insurance.
---
Arnell Insurance Group
(801) 335-9970
230 W. 200 S.
Salt Lake City, UT
Services
Health Insurance, Wellness Programs, payroll services, Dental Insurance, Life Insurance


Allstate Insurance - Dave Alvey
(801) 783-2432
2900 S. State St. Suite #200
Salt Lake City, UT
Abacus Life Insurance Salt Lake City
(801) 767-3386
175 S Main Street, ste 861 
Salt Lake City, UT
Alternate Phone Number
8017673386


The Ray Group Insurance Agency
(801) 349-8981
4123 Aubrey Lane
West Valley City, UT
Alternate Phone Number
801-349-8981
Services
Home, Auto and Life Insurance


Allstate-Ryan Davis
(801) 562-8866
2664 W 9000 S
W Jordan, UT
Alternate Phone Number
801 562 8866
Services
Auto, Home,Boat, Life, Renters, Condo


Express Insurance
(801) 203-3191
222 S. Main St. 5th Floor
Salt Lake City, UT
Long-Term Care Insurance Services
(801) 562-9119
257 East 200 South, Suite 100
Salt Lake City, UT
Workers Comp Fund of Utah
(801) 288-8708
392 East 6400 South
Murray, UT
HUB Transportation Insurance Services, Inc.
(801) 943-2600
6440 Wasatch Blvd
Salt Lake City, UT
Alternate Phone Number
1-800-748-5012


Evolution Insurance Brokers
(801) 304-5562
8722 S Harrison ST
Sandy, UT
Credit Card Protection Insurance- Should You Get It?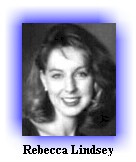 When sorting through various files regarding credit cards, many people may happen upon information regarding credit insurance. In fact, many people may be paying for this insurance and not even realize that they have it. Not a good idea—fees can sometimes be as high as $25 to $30 a month.
What is credit insurance?

In a time when credit card debt is at an all-time high—up to $500 billion last year—many people turn to credit card insurance for a little security. Consumer Reports reveals that yearly sales of credit insurance total $6 billion.
Credit insurance is a type of coverage designed to pay off the minimum monthly payment in the event that a credit user cannot make their payments. Credit insurance is offered more and more, so if you haven't heard of it yet, chances are that you will. It is offered by credit card companies, banks, stores, car dealers…the list goes on.
The average rate of credit insurance is around 75 cents for each $100 of loan coverage per month. This means that if you carry a monthly balance of $3000, the insurance premium would cost you around $22 each month. That may not seem like a lot, but small sums add up: $22 dollars a month costs you $264 a year.
There are several types of credit insurance:
Credit disability insurance pays on your credit card bills if you become disabled.
Credit involuntary unemployment insurance pays on your credit card bills if you are fired.
Credit property insurance pays to fix or replace items bought on credit or used as collateral.
Credit life insurance pays off a debt if the borrower dies.
A typical credit insurance policy offers:
Voluntary enrollment
Cancellation at any time
Rates regulated by the state insurance commissioner, regardless of age, gender or health
Premium fee calculated on current monthly balance
Benefit of minimum monthly payment if borrower is disabled or unemployed
Full payment benefit in the event of death or dismemberment, with a cap set typically at $10,000
Personal credit rating maintained in good order in the event of disability or unemployment

The key thing to remember is what most insurance offers don't eagerly highlight: most coverage pays only the minimum monthly payment each month.

So is credit insurance worth the fee?

A strong debate exists regarding credit insurance. Supporters of credit insurance (usually those who offer it) say that it offers great protection for some credit users. For instance, a consumer who carries a large debt and who is in poor health may definitely benefit from the advantages of credit insurance should they become too ill to work.

Critics argue that it's a grand money maker for companies that offer the insurance, but a bad deal for consumers. They make a case that a life insurance policy would cost the consumer less and pay out more benefits. Indeed, the Consumer Credit Insurance Association notes that...
Click here to read the rest of this article from DebtSmart.com