Credit Repair Denver CO
Credit repair services are designed to offer assistance to individuals and companies to repair bad credit and fix credit reporting issues. The process includes understanding credit reports, credit scoring systems, debt negotiation and optimizing loan profiles. Below you will find additional information on credit repair services and providers that may help you in your search.
---
Alliant Credit Union
(303) 398-4720
7505 E. 35th Ave. Bldg 3 Suite 385
Denver , CO
Colorado Business Bank
(303) 244-9812
4695 Quebec Street
Denver , CO
American National Bank
(303) 394-5020
4799 Colorado Blvd.
Denver , CO
PUBLIC SERVICE CREDIT UNION
(303) 691-2345
7055 E. Evans
Denver, CO
CONSUMER CREDIT COUNSELING SERVICE OF GREATER DENVER
(303) 632-2254
10065 E. Harvard Ave.
Denver, CO
Account Brokers, Inc.
(303) 458-8980
4597 Tejon St.
Denver , CO
FirstBank of Adams County
(303) 920-5200
3990 East 104th Avenue
Thornton , CO
Key Bank
(303) 329-5393
333 South Allison Parkway
Lakewood , CO
Colorado United Credit Union
(303) 428-9571
1501 Del Norte Street
Denver , CO
ARAPAHOE CREDIT UNION - ENGLEWOOD
(303) 740-7063
1610 E. Girard Place
Englewood, CO
Behind in Credit Card Bills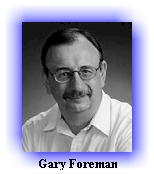 Dear Gary,
My husband and I have one credit card debt to the tune of about $3500. I cancelled the account so we can't charge any more.

We have been making payments of $100 every month which is well below the minimum that the credit card company requests. They call nearly every day hounding us for the rest of our minimum payment which has reached in the neighborhood of $800 a month.

Although we are not paying what they request every month, we ARE making a payment. Is there any way we can stop the phone calls? Are we breaking the law by not paying the entire minimum payment? We do plan on making a large payment when we can, but with three kids and one income, $800 is hard to come by.
--Lisa B.
Sounds like Lisa is in a tough place. She's really asked three separate questions. What can she do to stop the collection calls? Is falling behind illegal? And what's the best way to get out of this situation?
According to the American Bankers Association there's over $600 billion in bank card and revolving credit outstanding. And a little more than 3% of the bank card accounts are delinquent. That's about $18 billion owed on past due accounts. So Lisa's got a lot of company.
Let's begin with the harassing phone calls. The Fair Debt Collection Practices Act (FDCPA) is designed to protect consumers from abusive, deceptive and unfair treatment by debt collectors.
The law gives debtors certain rights. For instance, if you don't think that you owe the money, you have the right to dispute the debt. You must respond in writing and do it within 30 days of receiving the letter from the debt collector.
The phone calls can be stopped. Just send a letter to the collection agency telling them to stop contacting you. Once notified the collector can then only call or write to inform you of action that they intend to take (i.e. legal suit) or tell you that they intend to stop trying to collect the debt.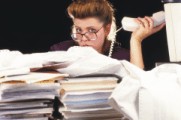 She is allowed to hang up on a debt collector. No law says that you have to speak with them. Nor do you have to give them your phone number if they ask.
Debt collectors are not allowed to call you at work. They're limited to calling between 8am and 9pm. They can't make threats or tell others about your situation.
Any complaints about collection practices should be directed to your state attorney general or local consumer protection agency. You may also choose to send a copy of your complaint to the FTC at: The Federal Trade Commission, Washington, DC 20580.
Lisa should not negotiate with debt collectors by phone or in person. All communication should be written. Respond to all of their requests by mail. Use registered mail so you have proof that it was received. By keeping copies of all correspondence she'll have a precise record of what has happened.
It appears that Lisa missed a very important step. When you're about to fall behind you need to contact creditors imme...
Click here to read the rest of this article from DebtSmart.com
How Are You Buying a Car with Credit Cards?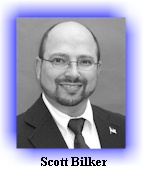 Scott,
Great web site! I read your article on purchasing a car with credit cards . I couldn't agree with you more! Money is money. And I want to borrow at the lowest possible rate!
Mechanically, how are you completing the transaction? I've heard some dealerships don't accept credit card purchases (because of the CC discount?).
Assuming you used a convenience check, how did you optimize that transaction? Did you quickly transfer the balance to a 0% card?
Thanks,
Jon

Jon,
Thanks for your positive comments about DebtSmart.com!
You are correct in that car dealerships don't want to accept credit cards for car purchases. Specifically, they will not allow you to purchase the entire car on your credit card because they have to pay the merchant a percentage of that transaction. They will, however, accept some of that payment with your credit card--the down payment, or some other payment say, $1,000 to $2,000.
The way I use my cards to complete the entire transaction is by cash advancing the money and depositing it in my account so it's available when I purchase the car. This way, I can tell the salesperson, "If we can agree on a price, I'll stop shopping and write you a check in full right now!"
Of course, you want to make sure that you are careful to take advantage of credit card offers that will give you a good rate for the cash advance. A better rate than you can get from a bank. And that the offe...
Click here to read the rest of this article from DebtSmart.com
Local Events
GFOA Annual Conference 2017 - Government Finance Officers Association
Dates: 5/21/2017 – 5/24/2017
Location:
Denver
View Details